We Sell Solutions
And it matters to our customers. Our unique approach is rather simple. We take the time to understand our clients. We listen. We work together to find the right solution to some of the toughest cleaning jobs in the industry and have over 15,000 systems installed worldwide.
We are greater than a sum of our parts
Since its beginnings in 1921, Magnus Engineered Equipment has firmly established itself as a world leader in the design and manufacture of industrial parts cleaning equipment using specialized immersion cleaning technology.

Standard and custom systems are produced for parts cleaning, degreasing, and metal treatment using both aqueous and safety solvent systems for parts ranging from small intricate precision items to very large heavy machine parts.

Magnus knows and understands all aspects of parts cleaning and metal treatment and are experts at developing robust cleaning processes with consideration for material handling, automation, worker safety, environmental issues and operating costs.
Innovative Design

Our multi-disciplined team of engineer's design all electrical, mechanical, ultrasonic, and pneumatic subsystems according to our strict standards and under one roof.

Chemical Test Laboratory

We work with water and non-water based cleaning chemistries to ensure the best combination of machine and chemistry. We offer on site laboratory testing and analysis.

Manufacturing

We fabricate, machine, weld, paint, assemble, and test all of our equipment under one roof by the most qualified technicians in the industry.

Excellence Through Experience

Past performance is the best indicator of future success – we are proud to have over 15,000 machine installations worldwide.
Machines and Technology
By Industry
Magnus Engineered Equipment industrial parts washers are being used worldwide in just about every industrial cleaning application conceivable. From Aerospace to Remanufacturing to Investment Castings; we will work with you to design and build the highest quality and most reliable industrial parts cleaning equipment available.
By Product
Our machines have powerful cleaning capabilities including rotation, particulate filtration, oil removal, ultrasonics, and high volume liquid sparging options. Our time-tested and proven platform agitation reaches difficult interior areas of parts via the vigorous agitation. Our load capacity is available between 125 lb. and 2250 lb. load capabilities.
Chemistry Lab
Using our testing laboratory, we provide customers with cleaning chemistry recommendations so they are assured to have a total solution which meets their cleaning needs. We clean test parts and provide a report showing the results so customers know they will have a total solution. Don't waste time and money looking for different cleaning chemistries or equipment.
Engineered Solutions
Our engineering team has an unparalleled range of skills and experience. It is what keeps us on the cutting edge of cleaning technology. We are capable of engineering semi or fully automatic, synchronous or non-synchronous operating modes to provide a durable, turn-key solution to meet your cleanliness needs.
Featured Staff
Talent runs deep here. From sales to finance and welding to engineering:
Inside these steel walls, you'll find 28 of us doing great work. Here are just a few.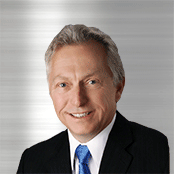 Bill Martin
Chief Operating Officer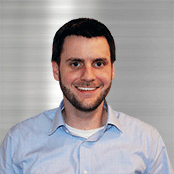 Brian Mahoney
Engineering Manager
Brian is responsible for the design of custom pneumatic, hydraulic, filtration, and material handling systems. An industrious mechanical engineer with a background in the water treatment industry, Brian's prolific approach keeps Magnus on the cutting edge of cleaning technologies.

Education: B.S.M.E.
The Ohio State University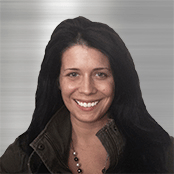 Chelsea Mendrala
Director, Business Strategy
In addition to the development of our marketing and PR strategy, Chelsea builds and manages relationships with our key decision makers. She is an avid brand advocate with a unique background in design and business, her focus is developing strategies that improve our customer understanding and experience.

Education: B.S.B.A. – Finance
The Ohio State University
Dino DiFranco
VP, Chemical Engineering
Dino has over 30 years of experience in engineering spanning from R&D to global manufacturing. He has a bachelors and master's degree in chemical engineering and has authored more than 20 patents. Dino's contributions at Magnus keep us at the forefront of our industry.
FEATURED POSTS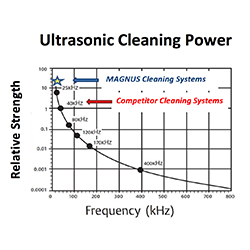 Ultrasonic energy penetrates into crevices and cavities and having the capability to clean entire assemblies without disassembly results in labor savings that makes ultrasonics the most economical way of cleaning.  At Magnus we manufacturer our own Ultrasonic transducers and generators that offer unmatched cleaning consistency.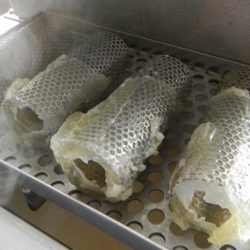 A new customer approached Magnus Engineered Equipment looking for help cleaning parts from adhesive and hot glue dispensing label machines.  In their current process, parts are soaked overnight in MEK and then manually brushed clean. MEK is a highly toxic and unfriendly solvent to humans and the environment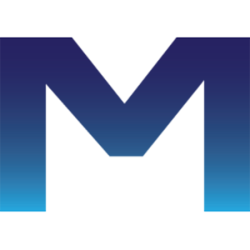 We are pleased and excited to announce that Magnus Engineered Equipment LLC has agreed to acquire the Magnus Equipment Company. Our plans are big; we will take what has been accomplished over the past 95 years and grow a company that embraces continuous improvement.
Previous
Next